News
Opti-Soft systems presented at the international exhibition Woodex

The 17th international exhibition of equipment and technologies for woodworking and furniture production Woodex took place in Moscow 30.11 – 2.12.2021.
Woodex is Russia's leading international industry event, in which more than 350 companies from 27 countries and more than 9000 participants take part.
Well-known manufacturers and suppliers from across the world showcase their latest equipment and technologies for woodworking, furniture production and wood waste utilization. Among the permanent participants are the leading manufacturers of equipment and technologies for woodworking and furniture production: BASF, Biesse Group, Cefla, Dieffenbacher, Felder Group, IMA Schelling Group, Liebherr, SCM, Siempelkamp, Weinig, Wintersteiger, as well as large Russian dealers and distributors.

Alexander Salivonik, Commercial Director of Opti-Soft, presented the company's systems for forestry enterprises at the section "WoodTech: Marketplaces and Technologies for Automating the Supply Chain in Woodworking".
Alexander focused on the developed line of software systems for planning production processes from forest management to shipment of finished products: Opti-Sawmill, Opti-Wood, Opti-Supply, Opti-Loading and other.
In addition, the advantages of software systems were noted: possibility of integration with equipment and other IT systems, a high level of optimization of business processes, the possibility of a detailed "look into the future".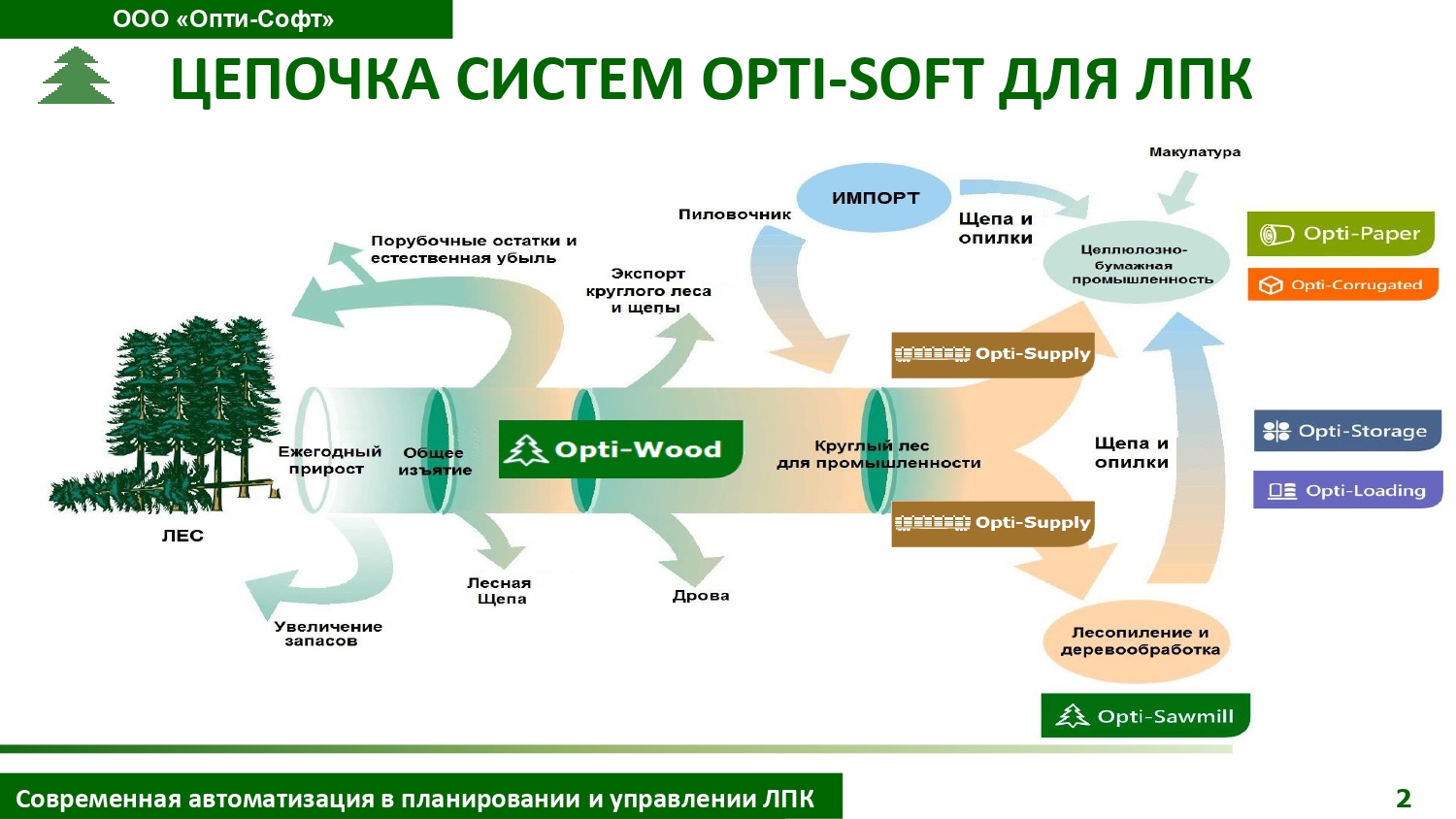 Show all news