News
A pre-project survey started in Yaroslavl

An agreement was signed to conduct a pre-project survey of production processes at ZAO Yaroslavl Packaging Materials Plant to agree on requirements for the «Opti-Corrugated» production planning software system.
After collecting the requirements for the software system, the parties plan to move on to the project of implementing the system at the enterprise.
CJSC "Yaroslavl Packing Materials Plant" has been successfully manufacturing and selling corrugated board and corrugated packaging for more than 7 years; is a stable supplier of corrugated packaging for food and non-food industries.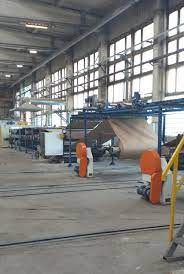 Show all news