News
Opti-Soft developments are presented at the WOODINDEX-2020 online conference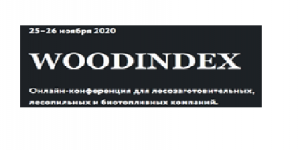 On November 25-26, 2020, an online conference was held for logging, sawmilling, and biofuel companies
WOODINDEX-2020
The number of participants was about 300 people. Among the speakers was the management of the largest forestry enterprises in Russia, international consulting agencies, the Chamber of Commerce and Industry, the Russian Export Center, and IT companies.
The issues discussed included the analysis of world markets and opportunities for Russian exporters; efficient production tools in the context of the Russian forestry industry and trends in the woodworking equipment market, automation systems.
The developments of the Opti-Soft company were presented by the director Anton Shabaev in the report "Opti-Soft software systems for the automation of woodworking enterprises: production, sales, and logistics management".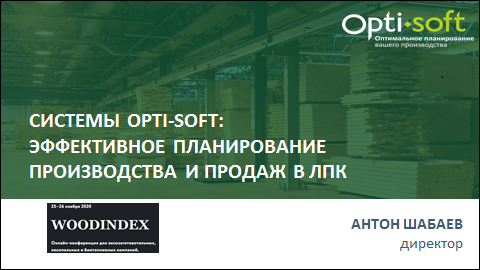 Show all news