About Opti-Soft
The mission of Opti-Soft is to provide a broad range of IT services to support manufacturing companies, especially information-analytical and production planning systems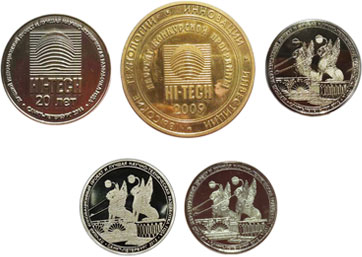 The developed software systems are protected by 30 certificates of state registration of computer programs. Our achievements have been repeatedly awarded diplomas and medals of all-Russian and regional competitions.
A distinctive feature of Opti-Soft is automation of non-standard and complex business processes with the use of mathematical methods for solving problems of optimal planning, resource allocation, cutting and composition of materials.
The "Products" business line develops optimal production planning systems, mainly for forestry enterprises, including logging enterprises, sawmills, plywood mills, pulp-and-paper mills, and corrugated board mills.
The "Services" business line provides software development services to large engineering companies, including Valmet, Metso, Outotec, AdsPro Digital, and others.
The "Fin-Tech" business line provides software development and testing services to financial institutions, incl. Moscow Exchange group of companies.
Our customers
Since 2002 we have been cooperating with 100+ enterprises of forestry and pulp-and-paper industries, as well as large Russian and foreign corporations.